Punta d'Anca Roasted
This product starts from a very strict selection of raw materials, only the best cuts of hip tip are chosen, then trimmed, salted and wood-smoked to give the product that unmistakable smoke flavor.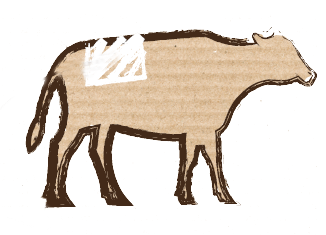 Raw material
This product is obtained from the best rump of heifer – the part between the first ribs and the loin – selected from farms that strictly respect animal welfare.
Product Info
Format Whole
Weight 3 Kg
Quantity 4 Unit per box
Shelf life 90 days
Traceability Full traceability of the product
Packaging Vacuum packed in aluminum bags

To be kept between 0°C and 4°C

There are no allergens
Are you interested?
Are you interested in our products for catering and large-scale distribution? Do you want to include a genuine and high quality cooked ham in your food business?

Salumificio Pavarotti is the right partner for you.