Pork shank
European pork shank, precooked and all prepared by hand with natural spices. To be enjoyed in the oven with potatoes or in the ancient, more delicate boiled version.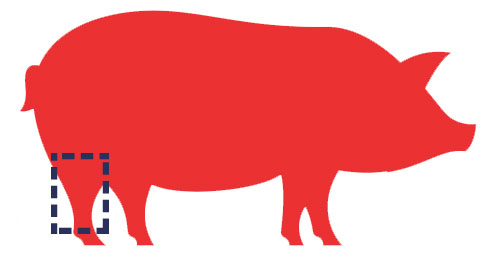 the raw material
Pork shank obtained from pigs of large size and superior quality.
Ready in just 15 minutes
Technical info
Gluten-free

Lactose-free

Polyphosphate-free

Senza conservanti

Preservative free
Product Info
Format Whole
Weight 0,6-0,8 Kg
Quantity 20 pieces per box
Shelf life 720 days
Traceability full
Packaging Vacuum in aluminium bag
Are you interested?
Are you interested in our products for catering and large-scale distribution? Do you want to include a genuine and high quality cooked ham in your food business?

Salumificio Pavarotti is the right partner for you.