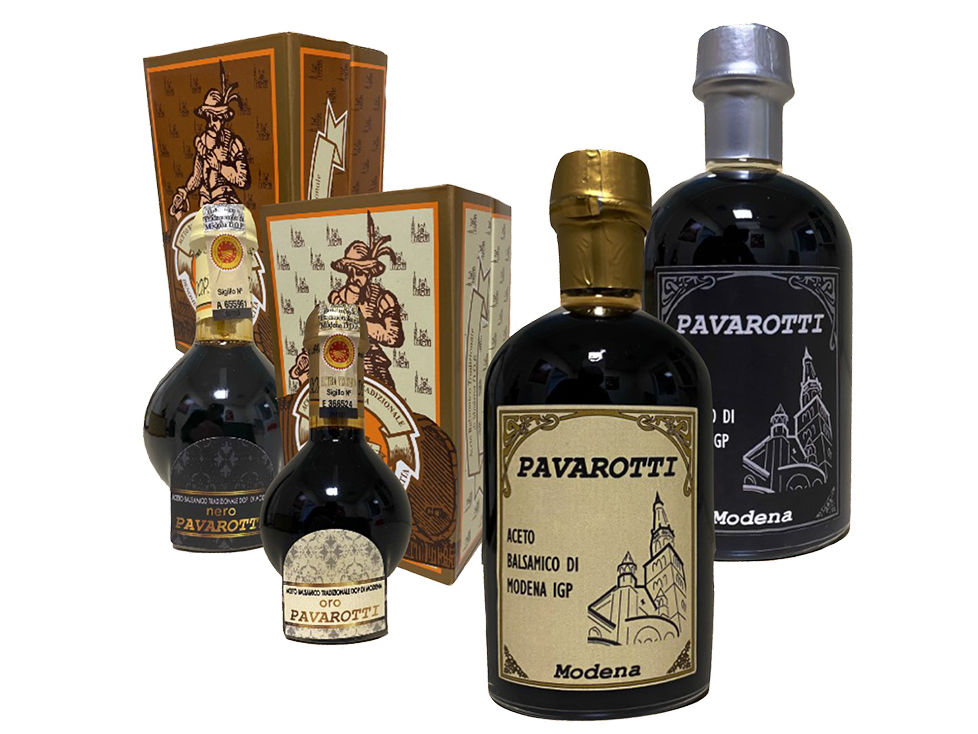 The product
The traditional balsamic vinegar of Modena is obtained from cooked grape must matured with a long and slow process of natural fermentation followed by a progressive concentration through aging in a series of different wood barrels and without the addition of other spices.
D.O.P. Oro
Aceto d.o.p. gold is the extra-old from the Pavarotti house, or the one certified by the consortium over 25 years of aging. Pavarotti's gold vinegar represents the
maximum expression of balsamic vinegar of Modena!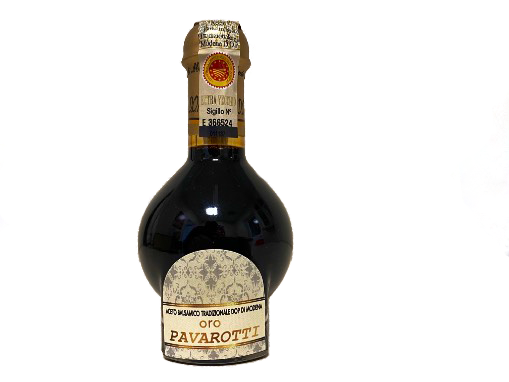 D.O.P. Nero
Aceto d.o.p. nero of Pavarotti house is the balsamic vinegar certified by the consortium for up to 25 years of aging. The most prestigious version of balsamic vinegar of Modena at an affordable price.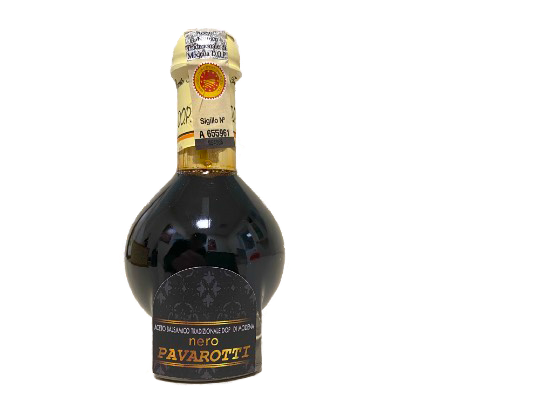 I.G.P. Gold Cap
The aceto balsamico di Modena igp 'Goldcap' is the highest quality go igp
vinegar. vAged at least 10 years according to the traditional system of Rincalzi and Travasi in ancient wooden barrels.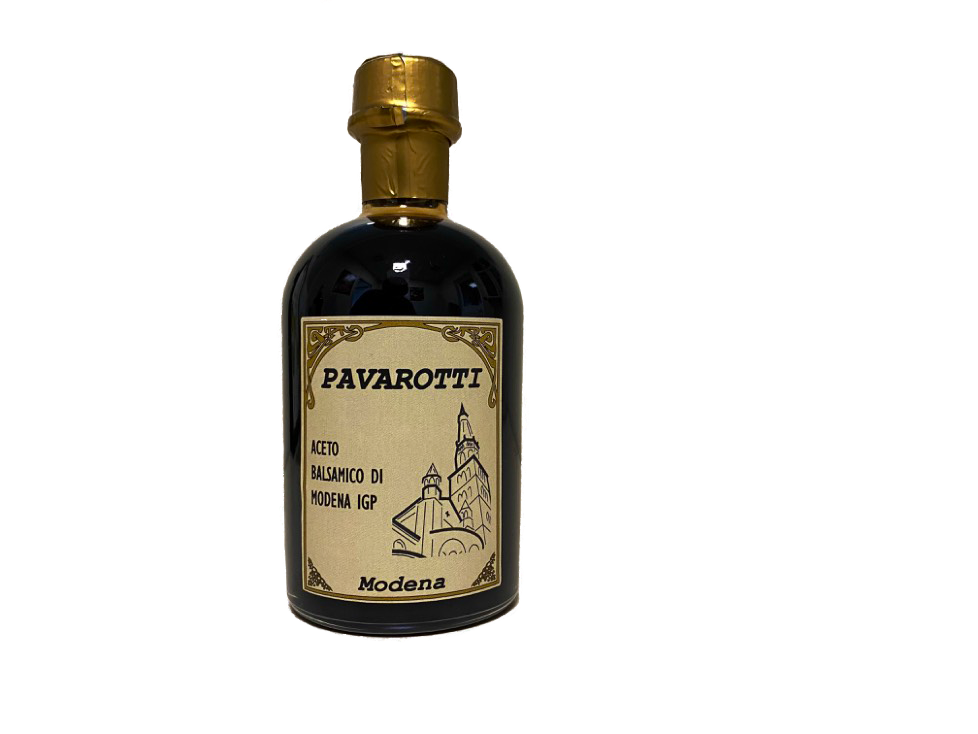 I.G.P. Silver Cap
From dried grapes, a dense, sweet and versatile Balsamic Vinegar of Modena is born – the aceto di Modena igp 'silver cap' by Pavarotti house.